Written by: Admin_SheEvo
Is it just me, or does this year feel like a a make or break year for relationships, connections and ties? Personally I have had to reevaluate the friends I value and want to stay connected to, even when staying connected seems hard. Similarly, my sister and I have gotten closer in the past year of not seeing each other than we have in previous years. In part because she has been my source of laughter and release in times of stress as a new mom during COVID whilst on another continent. But also because not seeing each other for so long made us both realize how much we rely on and love one another. Something that can go unrealized when time and proximity are on your side.
On the other spectrum is the personal and joint growth my husband and I have experienced as new parents during these often scary and uncertain times. His unrelenting optimism even with very little sleep still surprises me and reminds me of all that is good in the world. Which is why this is one of my personal favorite gift guides. Because it symbolizes the growth, shifts and realizations many of us have had in our relationships. And what better way to honor that than saying thank you to the ones who have kept us sane this year?
Bee keeping kit 
Whilst this may not be the first gift you think of gifting a loved one, it is one that makes sense for the planet. Not only can loved ones  help house bees (that are harmless and do not sting) but they can also help ensure the well being of our planet as bees are fast becoming extinct, despite their crucial role in our eco system. This is the perfect gift for those who have given you plenty to be thankful for this year but want little in return. And the great thing is that you don't need much space just a balcony or a small garden and you will be set to house one of the planets hard workers. Read more about this amazing company here and shop for loved ones who would love nothing material for Christmas
Natural body products
We've spoken about Liha already in our gift guide here but can you blame us? Not only is this brand sustainable but it is also run by two women of colour. Which is why I am grabbing one of their Liha x AAKS gift bag for my sister who may be in need of some TLC after showing up for me this year.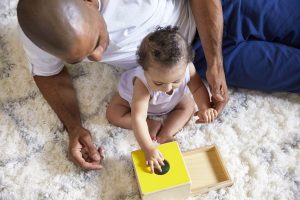 Educational toy subscription 
As a new mom I can tell you first hand that finding the right toys for your little one can feel like a monumental task, which is why I love the Lovevery subscription boxes that are tailor made for your babies and toddlers play and educational needs. Modeled after the montessori method of learning, Lovevery takes the guess work out of toys and educational material that is age appropriate. Add on top of that their belief in using natural products to produce their toys and we are sold.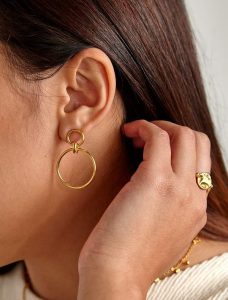 31 Bits jewelry
Sustainable and jewelry are not two words that you hear used together too often. Which is why we love 31 Bits. Founded on the the simple idea of giving artisans jobs in Uganda, this jewelry company is now operating on three different continents and selling beautiful jewels perfect to gift to loved ones.
Natural personal hygiene products
With personal hygiene steadily moving into the clean space, we can think of nothing better to gift our girlfriends (and ourselves) for Christmas than some non-toxic, natural personal hygiene products. Which is why we are loving Lola, which not only makes organic feminine hygiene products. But also natural condoms, lubricants and other sexual wellness products.