Written by: Admin_SheEvo
With the holidays around the corner, it can be hard to get into the festive spirit. Especially given everything we have gone through this year. But, thats exactly what we should do. It is after all the bad times that help us to appreciate the good times. Which is why we compiled a comprehensive gift guide for everyone on your Christmas list. From faraway friends, to people in your quarantine crew. Our first list this week is from our heal space. Armed with gifts that are not only useful and cute, but that also support small businesses and our planet. So whether you are looking for a gift for a loved one, or even for yourself. We hope our heal gift guide  gives you the inspiration you need to give thoughtful gifts for loved ones in need of a little light, love 16and healing.
Ethically sourced crystals
Unless you have been living under a rock this year, we have all been affected by 2020 in some way or other. Which is why gifting some ethically sourced crystals is a must. From grounding turquoise to harmonizing tigers eye or sincerity amethyst, there is something for everyone. Look out for these through etsy shops or your local health and wellness shop. Extra bonus if they are ethically sourced which just ups the positivity points for us and the planet.
www.etsy.com
Incense & soy candles
While you are online or at your health and wellness shop, pick up a few incense sticks and soy candles. Not only are these great for lighting up when one is in need of some clarity, but also a warm calming energy. These are great stocking fillers for loved ones or as a gift for candle lovers like to end a stressful day with a beautiful candle flickering about and a glass of tea (or wine).
We are loving these from black-owned eco brand Liha which you can shop here
Massage voucher
With so many small businesses feeling the effects of COVID-19, it only seems right for us all to be mindful of where we get our gifts this holiday. Which is why we are loving the idea of getting vouchers from local spas and individual masseuse. This is a perfect gift for new momma's or momma's in general who have had to juggle motherhood and children or babies during these uncertain times.
If you live in the South of France in either Marseille or Aix-En-Provence,  I cannot recommend Laura of L'aura Massage enough. She gives the best massages I have ever received all in the comfort of your home.
Crystal eye mask
While we are on the topic of relaxation, nothing says relaxation quite like a crystal eye mask. This is the perfect gift for the health worker or over worker in your life. Gift this beautiful eye mask for some much needed restful sleep.
We are loving this rose quartz one from British indie brand Aquamarina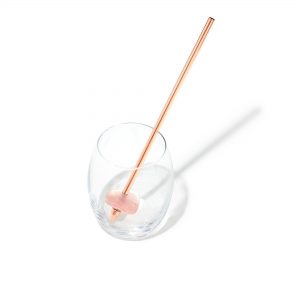 Crystal straws
It may seem like we are gaga for crystals, but who wouldn't be after the year we've had? And it's hard not to be when they look this good. Not only are these a great way to help you get your daily water intake but they can also bring in some much needed positive energy.
We have our eyes on these ones from Gem Water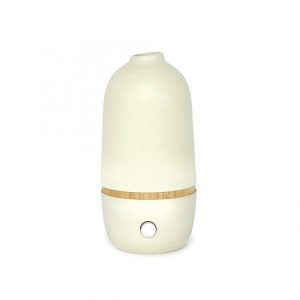 Aromatherapy diffuser
With most of us spending more time at home. It only makes sense that our spaces are a source of positive energy and calm. Which is why we are loving the this aromatherapy diffuser which you can fill with the oil of your choice for what ever mood and energy you need. Perfect to use throughout the house, or in your bedroom or bathroom for a spa like feel. This would make the perfect gift for anyone looking to relax and unwind.
We love this sleek looking one from by Ekobo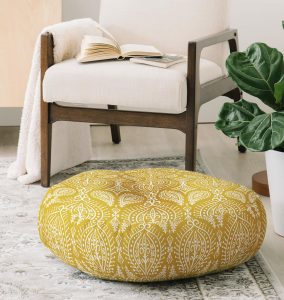 Meditation pillow
If you or someone you know is looking to add a little more mindfulness and quiet  to their daily routine. Then look no further. Not only is this meditation pillow comfortable but it can make a super cute addition to any home.
We like these from Hang Tight Studio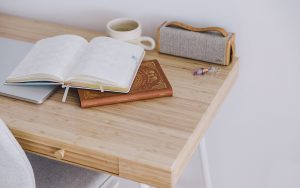 Moon 2021 Diary and Journal
This moon 2021 diary and journal is a great way to look ahead and feel connected. Gift these to loved ones living far away from you so you can start planning your next reunion. Or for those that are spiritually inclined so they can let the moon guide them.
These from MagiCofi are not only super cute to look at, but also made from vegan leather.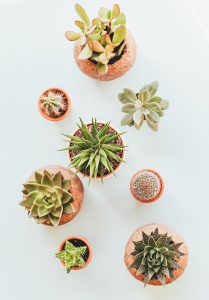 Plants
Whilst flowers are a great gift, plants last longer. And there is no greater feeling than tending to and watching a plant grow. Which is why a plant is a great gift for the plant moms in your life who cannot get enough. Or for your loved ones who are in need of a little hope. After all nothing says new beginnings and hope like the bloom of a new plant. Pick some up from your local plant shop or share some cuttings from your own garden.
Lubricant
For the couples in your life who are looking to spice things up, or simply clean things up (pun intended) we recommend some lube. And whilst this may not be the most traditional gift, it is the most fun. Lube is also perfect for friends who may be starting or wanting to explore their own bodies. No partner needed. This brand by Good Clean Love has our attention with its wide variety of lubricants for everyone.
Yoni eggs
While the first mention of yoni eggs lay leave you cringing. We beg to differ. Not only are these little egg shaped stones perfect for tightening your pelvic floor, but they are also great for your libido. Which is why we are gifting these to our girlfriends this Christmas. After all, if we can workout our bodies, why shouldn't we workout our pelvic floors? These rose quartz ones from Vegan Toys have us wanting to add a few for ourselves and our closest girlfriends.