Written by: Admin_SheEvo
Chimamanda Ngozi Adichie is a renowned Nigerian novelist, writer, and public speaker. She was born on September 15, 1977, in Enugu, Nigeria, and has gained widespread recognition for her literary works, which focus on themes of gender, identity, race, and the Nigerian experience. Chimamanda is considered one of the most influential writers of our time and has become a powerful voice in the global conversation on feminism and social justice.
Chimamanda first gained international recognition with her debut novel, "Purple Hibiscus," which was published in 2003. The book, which was set in Nigeria, explored the themes of domestic violence, patriarchy, and religious intolerance. It won the Commonwealth Writers' Prize for Best First Book in 2005 and was also shortlisted for the Orange Prize for Fiction.
Chimamanda's second novel, "Half of a Yellow Sun," published in 2006, is set during the Nigerian Civil War and follows the lives of three individuals who are caught up in the conflict. The book won the 2007 Orange Prize for Fiction and was also shortlisted for the Booker Prize.
Chimamanda's third novel, "Americanah," published in 2013, is set in Nigeria, the United States, and the United Kingdom and explores the experiences of a young Nigerian woman who moves to the United States to attend university. The book won the 2013 National Book Critics Circle Fiction award and was also named one of The New York Times' 10 Best Books of the Year.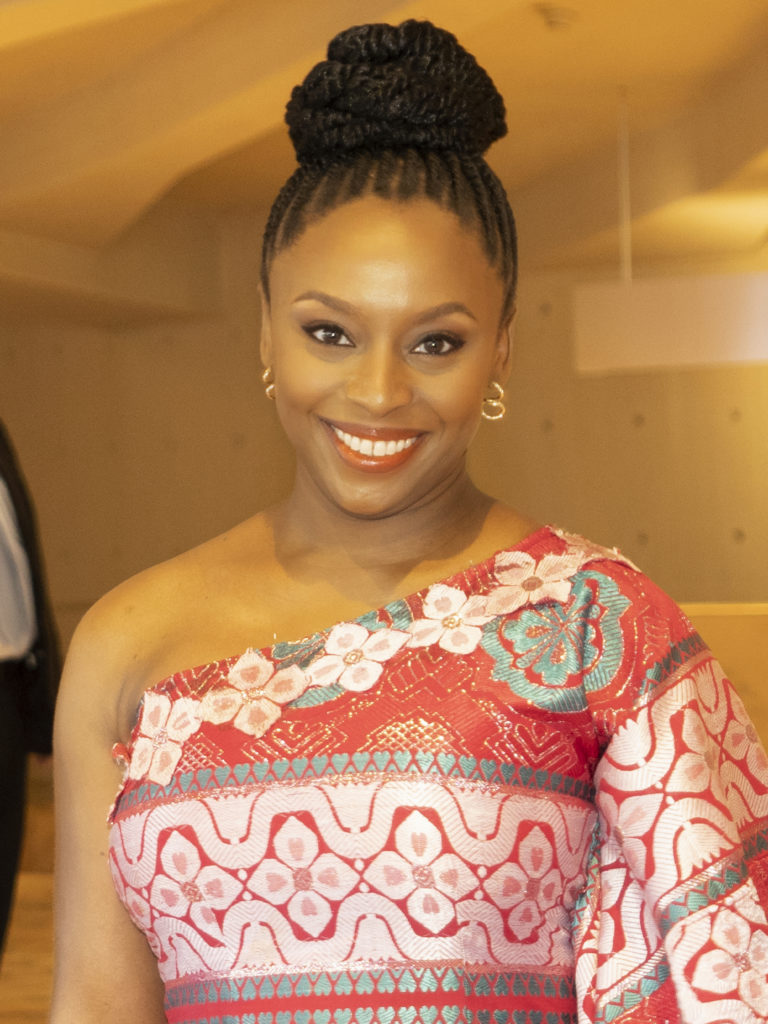 Chimamanda is also a renowned public speaker and has delivered several TED Talks that have been viewed millions of times. Her TED Talk, "The Danger of a Single Story," which explores the power of storytelling to shape our perceptions of the world, has been viewed over 20 million times and has been translated into over 30 languages.
Chimamanda's work has been transformative, particularly for African women, as it has challenged patriarchal and sexist societal norms. Her writing has given voice to African women and highlighted their struggles, dreams, and aspirations. Through her novels, Chimamanda has highlighted the complexity and diversity of African culture and identity, which has been essential in challenging the stereotypes that have long defined African literature. Furthermore, Chimamanda has been a vocal advocate for gender equality and has used her platform to promote feminist principles. Her TED Talk, "We Should All Be Feminists," has been widely shared and has become a rallying cry for gender equality. She has also launched a feminist workshop series called "The Purple Hibiscus Trust" and has been actively involved in promoting women's rights in Nigeria and beyond.
Chimamanda's literary works, public speaking, and advocacy have had a significant impact on African literature, feminism, and social justice. Her writing has given voice to African women and challenged societal norms that have oppressed them for generations. Chimamanda has become a powerful voice in the global conversation on feminism and social justice, and her work has inspired millions of people around the world.