Written by: Admin_SheEvo
Our next gift guide is inspired by our SEE category which celebrates all things entertainment, news and travel. But seeing as so many of us are doing a lot less traveling this year, this gift guide also focuses on the home. A place where we have all spent a considerable amount of time. This gift guide is perfect for the home bodies in all of us who want to make our homes that much cozier. It also has a lot of sustainable gift ideas for your more environmentally conscious friends and family.
Beeswax wrap
Whilst now widely available. Beeswax wraps are fairly new to the scene. These environmentally friendly, reusable options are great alternatives to plastic wraps. And the cool thing is they also often come in cool funky designs that the little ones around you will love. These would be a great stocking stuffer for kids or parents with little ones as they can wrap their sandwiches beautifully. Great thing is they can also upgrade an online learning sandwich to a stylish meal choice. So grab a few for yourself and for loved ones.
We love these from Bumble wrap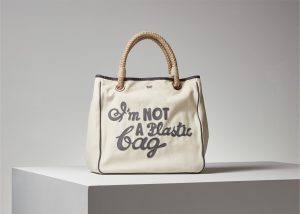 Non plastic shopping bags
With so many people and stores ditching plastic bag's, now is as good time as any to swap out your plastic bags for a non-plastic bag or tote. Whilst there are many variations of these we love this super cool and trendy one from Anya Hindmarch that is as cool as it is practical. This is the best gift for your super stylish and on-trend bestie.
Compostable linen dishcloths
Whilst dish clothes are not the most sexy gifts. they are the most practical because everyone and their grandmother uses them. Which is why we love these compostable ones that can be thrown away when they get yuckie (as dish clothes do) without filling up land fills. So grab a couple for your Maria Kondo, cleaning guru friends and they will forever be singing your praises.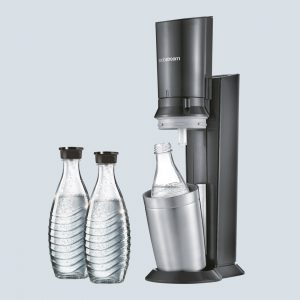 Soda Stream
As someone with a husband who loves sparkling water, I am adding this to my shopping list this Christmas. Not only as a way to reduce the number of plastic bottles we use by buying sparkling water, but also as a long term solution to save money. You can get these in a variety of price points to fit your budget and needs.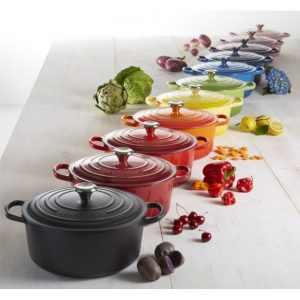 Cast iron pots and pans
Cast iron pots and pans have long been a firm favorite everywhere. Which is why gifting these to the foodies in your life is a must. Not only is it a clean alternative to often harmful non stick pots and pans. But, they also come in cool colors that suite every style.
Refillable coffee tabs
For the coffee lover in your house, there is no better gift than more coffee. Or better yet a more conscious way to enjoy their morning cuppa. We love these replaceable Nespresso capsules that make sure that every sip doesn't equal in unnecessary waste. They are the gift that keeps on giving.
Linen table napkins
Whilst many of us wont be spending time with loved ones this holiday it does not mean we cannot still have a very merry Christmas. Which is why we are decking out tables with some pretty linens like these to help liven up our holiday meals and every meal after. These also make a great gift for newly wed friends or those forced to spend the holidays alone so they can create their own holiday cheer in style.
Bento boxes
With many schools still closed and many little ones missing the time with their friends, why not gift them bento boxes for the coming year so they have something to look forward to? Not only are they practical. But they come in some cool colors too.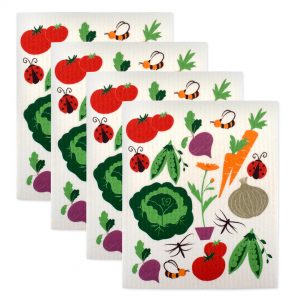 Heavy duty paperless towels
At She Evolves we are all about practicality with a bit of style. Which is why we are going gaga for these heavy duty paperless towels. Not only do they come in a cute design, but they also save money and yes the environment too as they can just be thrown in the wash when they get dirty. Throw a couple of these into your gift bags or boxes and watch as they become the most used item by your loved ones.