Written by: Admin_SheEvo
Of all the gift guides we've shared so far, this has to be one of my favorites. Mainly because as the title suggests, you can play around with it and create what ever you want. Personally I am leaning heavily into making Christmas cookies for loved ones for that extra personal touch. especially as I love to cook and bake and I know my friends will appreciate them. If you have other skills however, I would suggest using those too. After all, nothing says "I'm thinking of you" like a hand made gift. Whether it's a knitted sweater, or a dope playlist the list is endless, and you can take it where ever you want. Extra points for not buying useless gifts that will just get thrown away.
With that said, here are some cool gift ideas for the creatively (or not) inclined.
Homemade food item
Like I said before. Nothings says I love you like a hand made gift. If baking and cooking are not your thing try your hand at this easy to make preserved lemon recipe by our in house foodie Mpho from Food I love you. Not only will your foodie loved ones be impressed. But they will hopefully be cooking up dishes with them for you in the future. If that's not a win-win, I don't know what is.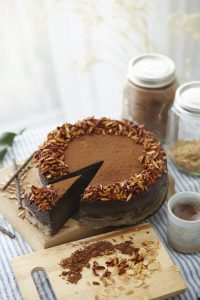 Christmas baking recipes
For your baking inclined friends, how about sharing that top secret recipe that they keep asking you to make? I know there are a few friends who would love my devils food cake recipe to be able to make themselves. Write it out on a beautiful card for them to make and store.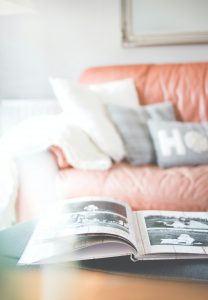 Homemade or order online photo album
2020 may not have been the year filled with many travels, but hopefully it has been filled with a good amount of beautiful memories. From late night snacking with your quarantine crew, to long walks in nature, or even the endless reel of selfies you took with loved ones. Making or ordering a photo album is a great way to look back on the good moments from this year.
Picture frame 
On the subject of memories. As someone who often prints pictures in bulk but doesn't have picture frames to store them all, I know  I would appreciate a beautiful picture frame like this one for Christmas. If you don't find one you like from Vista, try going to a second hand or charity shop to get beautiful antique silver or unwanted frames.
Fabric sewing bundle of antique fabrics and linens
Whilst creating a gift can mean a lot to the receiver. Gifting someone who enjoys DIY projects with some beautiful tools to make what ever they like is even better. Which is why getting a few antique linens like these would make any DIYer happy. Not only are they beautiful to look at, but also offer a wealth of inspiration.
Gin making kit
With gin fast becoming the drink of choice world wide. This gin making kit would make even the toughest critic jump from glee. It's a great gift to give someone who already has every gin imaginable, or someone you who already has everything. Its a fun conversation starter around the Christmas table and should be good for new years cocktails.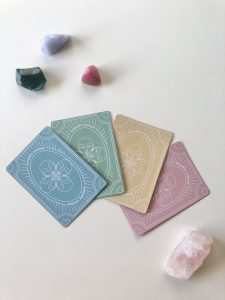 Card game 
If like many of us you have already whizzed through your netflix watch list then this is the perfect gift. Not only is it a minority owned company. But also a great gift to give and enjoy with loved ones that does not include sitting in front of a screen.