Written by: Phindile Le Bris Sithole-Spong
I've always been a fan of skin care. I mean who doesn't love a good facial or the great smell of a good cream? For me it's about using the most potent products to get the best results possible and being a new mom I like my routine to be both effective and as short and easy to follow as possible. I also recently started switching out my empties (empty products) for clean beauty products that would do the job as well if not better. 
Morning Routine:
In the morning I usually like to wash my face when I am in the shower using a silicon face brush that I bought from Sephora. It's like the cheap persons foreo brush thingy but instead of being battery operated you use your fingers to move the brush around your face. I use this with the Oh my cream gel cleanser that I discovered when I moved to France. OH my cream is this clean beauty company that sells its own brands as well as other clean beauty brands. I love how knowledgable their staff is and during my pregnancy they gave me grate advice on what to use for my malsma and breakouts.
I follow this up by patting my skin dry with one of my reusable facial towels and applying my day time toner on the other side of it. Currently I am using the pixi milky tonic. Its super light and easy to use. Before that I used to mix some rosewater with witch hazel and apple cider vinegar which also worked wonders and is gentle on the skin. But these for now the glow tonic is working so I'll stick with it for a while. 
I recently had a baby and I wanted to make my skin care as clean as possible and switch out some of my products. One of those products was my eye serum which I found after browsing some options online and I must say I wasn't convinced at first as the consistency is quite light but I don't have under eye circles and my skin has adjusted well to it. It's the Sanoflore aqua hypnotica eye and lash essence. I like to follow that up with Paulas choice C15 super boost vitamin C serum, which has been a nice addition to my routine.
Everyone says vitamin C is a must for skin and Im not sure why but I like the orangey smell and  I haven't broken out or anything.  I follow that up with a cream gel from  Herve Herau, which is a natural French brand I was recommended at Oh my cream the french clean beauty boutique I spoke about earlier. It is infused with essential oils and natural ingredients. It feels really good on the skin and makes my skin feel plump and moisturized. After that I like to end my routine with babo botanicals daily sheer sunscreen in SPF40. I am a huge SPF fan and have been using SPF consistently for about three years now.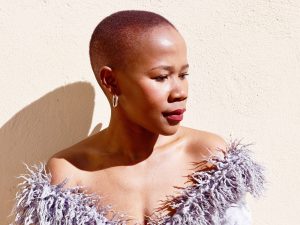 Makeup Routine:
My makeup routine is pretty light and simple as I usually have 5 minutes max to apply it. I've found that with a good skincare routine my makeup routine can be very light and I only use a handful of products. When I do feel like using those 5 minutes on myself, I like to start out with NARS creamy concealer in Amande. It is both light and creamy and even though I want to go clean I haven't found a concealer that I love as much this but I am hoping to find a clean alternative soon.
For my brows I like to use the Anastasia brow wiz pencil in medium brow and keep my brows up by using the Anastasia clear brow gel. Then I like to apply a little blush using the RMS beauty lip2cheek stain in illusive which I top off with Saie super glowy gel in star glow. It gives the skin a really nice sheen that feels both natural and luxurious all at once. When I am feeling extra fancy I like to use the Huda Beauty legit lashes as my lashes are quite thin and this helps give them a little pop.
Nighttime routine:
For night time if I have make up on, I like to start by using the cult favorite Bioderm creatine H2O, which does a nice job of clearing a large amount of makeup. If I don't have makeup on I jump to the next step which is applying the Origins clean energy facial oil and massaging it into my skin. Of all the steps in my skincare routine this is the most relaxing. I take my time massaging it in getting it into ever nook of my face. Then I brush my teeth whilst giving the product time to work and getting everything loose.
I wash off the oil cleanser with the same gel cleanser I use in the mornings and then move on to my night time toner. I've only recently started using two different toners for day and night. At night I use Pixi glow tonic and go in with my eye essence again. I then either add Youth retinol serum every other night or just go straight to my Summer Fridays jet mag mask which is super hydrating and has been great for tired stressed out skin.
Of all the demands of motherhood, work and being a wife taking the time to do my skin every morning and every night makes me feel like I am taking care of myself. I also like to do at home facials because I honestly rarely have time to go for a facial much anymore, plus I haven't found a great facialist in France yet. I do this using a number of sheet or cream masks and using this at home facial steamer with tea tree oil that is honestly the best thing I have ever bought. It takes 30 minutes and makes me feel so relaxed afterwards.
My hope over the next few months as I finish my non clean products is to replace them with black owned clean beauty products. There are so many new and even older brands out there that are making beautiful products and I really want to try them out. Plus its a great way to support black owned businesses and get great looking skin.