Written by: Admin_SheEvo
I endured a tumultuous childhood, marked by the traumatic divorce of my parents when I was in Grade 2. The ordeal was exacerbated by my exposure to gender-based violence at a young age. I faced the agonizing choice of selecting between my mother and father at Justice for Children Trust, resulting in a split custody arrangement that disrupted my schooling.
The divorce had a lasting impact on my life, as it entailed frequent relocation and attending five different primary schools. However, instead of succumbing to the challenges and playing the victim, I chose to rise above my situation and become the voice of reason. It was during these difficult times that I discovered my calling, my passion, and my purpose – to advocate for women's empowerment and fight against gender-based violence.
As a young girl, I actively participated in various organizations and clubs that focused on empowering girls and supporting vulnerable women. I was part of the Girls Action Clubs during primary school and served under the Girl Child Network from Form 1 to Form 6 in high school. Additionally, I contributed to the Youth Alive Club and Soroptimist, which further ignited my passion for making a difference in the lives of women.
However, after completing high school, I realized that there were no clubs or organizations that provided the skills and experiences I desired. Undeterred by this setback, I took matters into my own hands and founded my own organization – The Tanyaradzwa Initiative. This initiative was my God-given vision, and I felt compelled to create a platform that would fill the void I had experienced in my own journey towards empowerment.
Starting my own organization was not without its challenges. I had to overcome the stigma and misunderstanding surrounding feminism, as it was a subject that made many people uncomfortable. I learned the importance of patience and effective communication, as I had to explain what feminism truly meant and what its purpose was. Additionally, I faced financial hurdles, as impactful work required adequate resources. Despite these obstacles, I persevered and eventually started receiving sponsorship from women-led organizations. I am now committed to the tireless task of fundraising to ensure the sustainability of my organization.
I draw inspiration from various sources in my pursuit of empowering women. My family plays a significant role in my life, and as the firstborn, I feel a deep sense of responsibility to set a positive example for my siblings and make my parents proud. Their unwavering support and encouragement keep me motivated to push forward and continue learning.
Another primary source of inspiration for me is the remarkable Chimamanda Ngozi Adichie. The internationally acclaimed author and feminist icon's powerfully told stories and thought-provoking ideas have broadened my perspectives and fueled my passion to create a meaningful impact in the world.
For me, the most rewarding aspect of my work as a feminist is the opportunity to inspire and uplift women. I firmly believe that when women are empowered, societies prosper. Whether through my organization or daily interactions, I am committed to paving the way for women to thrive and succeed. Witnessing other women achieve their goals and break barriers fills me with immense joy and fulfillment, making me honored to be part of a movement striving for a more equitable world.
Embarking on my journey as a feminist was fraught with challenges. I had to dismantle stereotypes and counter negative assumptions associated with feminism. I encountered misconceptions that feminists despised men and were solely focused on women's empowerment to the exclusion of everything else. In reality, my goal as a feminist is not to promote hate or division, but to advocate for equality and inclusivity for all genders. Overcoming these misconceptions and promoting a more nuanced understanding of feminism has been a challenging aspect of my journey. When asked about advice for other women contemplating starting their own work or business, I emphasize the importance of self-belief and confidence. I encourage women to trust in their skills, knowledge, and experiences, as they possess everything necessary to succeed. Surrounding oneself with a supportive network of mentors and like-minded individuals is also key, as they can provide guidance and encouragement throughout the journey.
I advise women to embrace risks and challenges, as they lead to personal growth and the realization of true potential. Starting a business may be daunting, but facing obstacles head-on is the path to self-discovery. Lastly, I emphasize the importance of self-care and maintaining a healthy work-life balance. Prioritizing well-being enables women to show up as their best selves and make a greater impact in their work or business endeavors.
In conclusion, my story is one of resilience, passion, and empowerment. From a young girl witnessing the painful effects of divorce and gender-based violence to becoming a fierce advocate for women's rights, I exemplify the power of turning adversity into triumph. Through The Tanyaradzwa Initiative, I strive to create a society where women can thrive, break barriers, and transform lives. My journey reminds us that every individual has the power to make a difference, and we must stand up and speak out for what we believe in, no matter the challenges we face.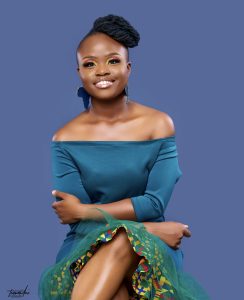 Follow these links to learn more about what Tanya and the work that she does:
Instagram
Twitter
About the organization
How the organization was founded
About the Community Projects